Despite being an affordable student instrument, this Cremona SB-2 is a double bass that shuld be a nice start on the instrument, and also doubles as a perfect gig bass, so yu can leave your expensive upright at home.
With a nice ebony board, smooth tuners that actually work and even arched back, we have not found a cheap upright that comes even close to this Cremona SB-2

At Doctorbass.net we offer this bass with several upgrades:

- Just as it comes from the factory, but with our luthier's set up (bridge height, etc.)__ 900€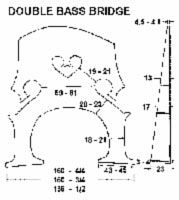 - With a height adjustable bridge__ P.O.A.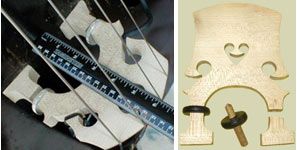 - With better strings installed, such as Thomastik, Rotosound (Nylon), D'Addario, etc.__ P.O.A.
- With the woderful The Realist pickup by David Gage installed ____ + 220€ (pickup alone, no installation: 190€)