4x10", 500w RMS @ 8Ω, MADE IN USA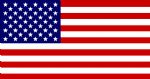 Maximum power and impact from this classic 500W enclosure. The 4 high performance Ampeg 10 inch drivers will stand anything you throw them at. The tweeter can be attenuated for that classic smooth tone or switched on for those who use modern playing techniques. As always with Ampeg, this is not the lightest cab around at 91 lbs, but the removable casters and recessed handles make it easy to carry around, and once you are onstage you'll be rewarded by a powerful cab that delivers the goods.
Note: this is a MADE IN THE USA SVT Classic 410 cab. Current versions are all made in Vietnam.
This a semi new cab, with less than 5 hours of use. Still covered by the warranty.
We are selling this cab together with its cousin the SVT115 E also with flight case.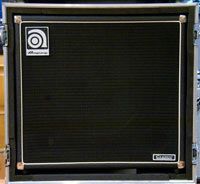 AMPEG SVT 410 HE (USA) w/Fligth Case
AMPEG SVT 410 HE (USA) w/Fligth Case

http://www.ampeg.com/