THE ULTIMATE ROCK MACHINE
300W all valve head, reissue of the classic SVT Blue Line. Just pure raw power with that classic Ampeg growl that is just perfect for rock. It is not light at 85 pounds but who cares?
Couple it with the amazing Ampeg SVT810 AV and you'll be in heaven (rock heaven, that is).

MADE in USA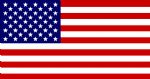 (from Ampeg.com):
Tubes, tubes, and more tubes! The new Ampeg SVT-VR is a vintage reissue of an early 1970s "Blue-Line" SVT head. The preamp stage, power section, and even rocker switches emulate the exact signal path, tone, and vibe of the original rock 'n' roll workhorse. Authentic from its input jack all the way to its six 6550 output tubes, the SVT-VR is a must-have for rockers seeking that in-your-face Ampeg bass tone.
• Tube Preamp and Power Amp
• 300-Watts RMS @ 2 or 4 Ohms
• Two Discrete Channels
• Neutrik Speakon® and 1/4" Output
Note: this is our last "Made in USA" Ampeg SVT VR head. This unit has nothing to do with the new Ampeg amps, which are manufactured in Vietnam. The american amp has more effective power, better sound and is overall better built. Ampeg have closed their factory in the U.S.and are now producing ALL their amps in Vietnam.
Don't miss the chance to buy a great amp that won't be available anymore anywhere else.
SPECIFICATIONS
Preamp: Tube (2 x 12AX7, 1 x 12AU7)
Driver Tubes: (1 x 12AX7, 2 x 12AU7)
Power Amp: Tube (6 x 6550)
RMS Power Output: 300-Watts @ 2 ohms
RMS Power Output: 300-Watts @ 4 ohms
Tone Controls: Bass, Mid, Treble
Mid Tone Control: 3-Position Rocker Switch
Ultra Low/High Boosts: Yes
Speaker Connections: Neutrik Speakon® and 1/4"
Balanced Line Out: Yes (Transformer)
Preamp Out/Power Amp In: Yes
Dimensions (W x H x D inches): 24 x 11.5 x 12.75
Weight: 85 pounds