450W of pure Ampeg tone thanks to the MOSFET Technology. Classic 3 Band EQ and switchable 9 band graphic.

MADE in USA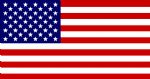 (from Ampeg.com):
In the world of high performance bass amps, the Ampeg SVT-450H gives you more power, performance and flexibility than any other bass amp in its class. And if we didn't tell you, you'd swear the SVT-450H was a tube amplifier. Producing warm, tube-like performance at stunning volume levels (it's rated at 450-Watts RMS at 4 Ohms), the SVT-450H uses MOSFET technology and offers a full complement of professional features, such as: Optocoupler Limiters, which prevent unwanted power amp distortion, no matter how loudly you play; and an onboard 9-Band Graphic EQ that allows you to sculpt a tone that is second to none. In spite of all these amazing features, the SVT-450H is still our most affordable bass head.
• Effects Loop
• -15dB Input Pad
• Defeatable Limiter
• 1/4" and Neutrik Speakon® Outputs
Note: this is our last "Made in USA" Ampeg SVT450H head. This unit has nothing to do with the new Ampeg amps, which are manufactured in Vietnam. The american amp has more effective power, better sound and is overall better built. Ampeg have closed their factory in the U.S.and are now producing ALL their amps in Vietnam.
Don't miss the chance to buy a great amp that won't be available anymore anywhere else.
Ampeg SVT 450H (Made in USA)