The Fender American Series kicked off in 1987 and has constantly evolved and improved. These instruments always represented good value for money and put in your hands a well made instrument with instantly recognizable Fender tones. But all things come to an end and Fender thought that it was the time for a new breed of American made instruments to be released. Welcome the American Professional Series.

There have been improvements in a number of departments. Here's a list showing some of these: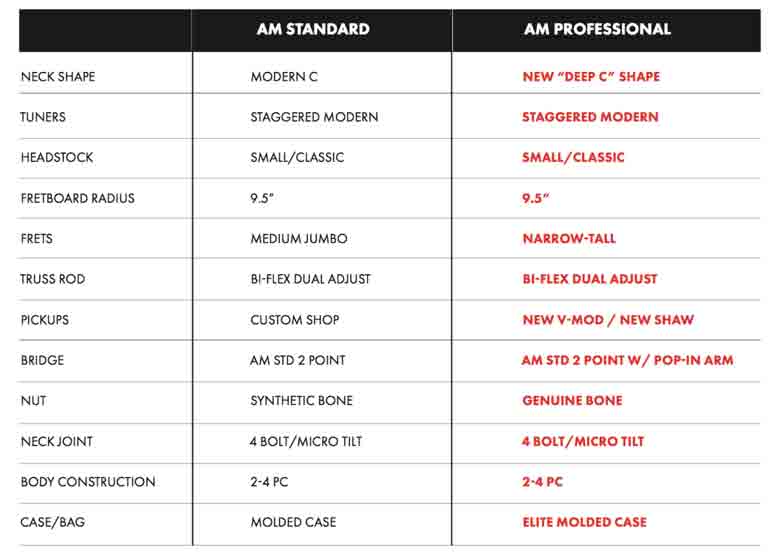 This is the Professional Series Precision Bass and it is just as simple as effective. One pickup, one Volume Pot, one Tone pot but...one sound? No way. Set the Tone full open and you get a bold and aggressive sound. Roll it down midway and get an ultra warm all round sound that you can use for just about anything. Then roll it down completely and get an old school Motown P Bass type of sound (try some flatwounds and you'll be in heaven). What more could you ask for?
The location of the split pickup is also very special: just moving your right hand closer to the neck or the bridge reveals more sonic variation than on some other basses. Combine that with your own playing dynamics and we'll sure you will never think of a P bass as a non versatile bass.
A true workhorse, 100% made in the US, no frills, easy to set up and use and with an instantly recognizable vintage tone that can be used in a lot of styles.
Fender American Professional Precision Bass Olympic White Maple
Fender American Professional Precision Bass Olympic White Maple
COMENTARIOS