The Fender American Series kicked off in 1987 and has constantly evolved and improved. These instruments always represented good value for money and put in your hands a well made instrument with instantly recognizable Fender tones. But all things come to an end and Fender thought that it was the time for a new breed of American made instruments to be released. Welcome the American Professional Series.

There have been improvements in a number of departments. Here's a list showing some of these: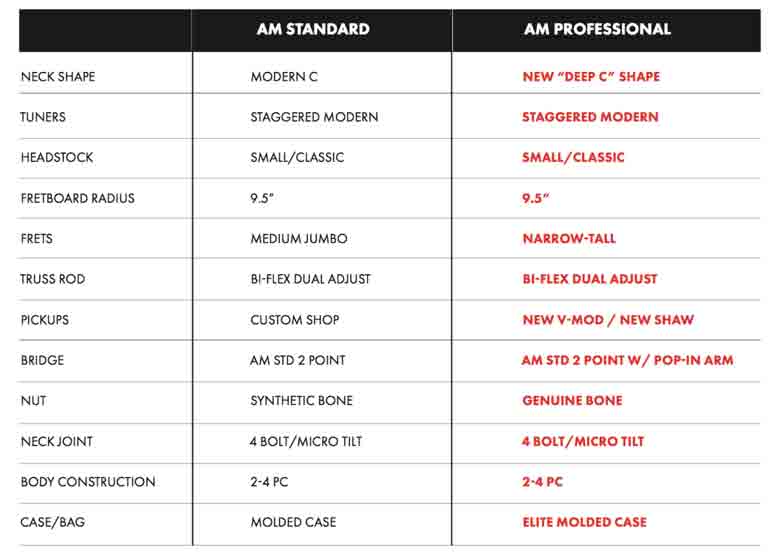 This is the Professional Series Jazz Bass V and it is just as simple as effective. This simple and effective 2 pickup design still proves to be great and delivers lots of classic tones. The neck pickup sounds fuller and warmer than you'd expect (actually quite close to a P Bass). The bridge pickup has the right amount of bite and definition. Blend both pickups and you get that slightly scooped tone that's perfect just for any style. Slap sounds huge with a vintage character to it but a little extra definition that is welcome.
A very effective Tone Control allows you to get warmer sounds out of this beautiful instrument, getting really close to the Motwon vibe (just put a set of flatwounds and you'll be there).
No need to worry about the performance of the low B. At Doctorbass.net we hand pick each and every single bass we sell, so we can warranty that this bass in particular has a strong and defined low B.
A true workhorse, 100% made in the US, no frills, easy to set up and use and with an instantly recognizable vintage tone that can be used in a lot of styles.
Fender American Professional Jazz Bass V Olympic White RW
Fender American Professional Jazz Bass V Olympic White RW
COMENTARIOS