This is a great Moon bass from Japan, and has some of the features that so many players like on a fretless: growl, mwha, you name it.
Moon are a small factory that make very special basses, with slap pioneer Larry Graham and Bass Ninja Quaquero Imazawa as the most famous users.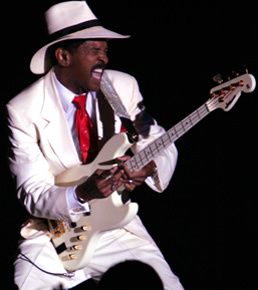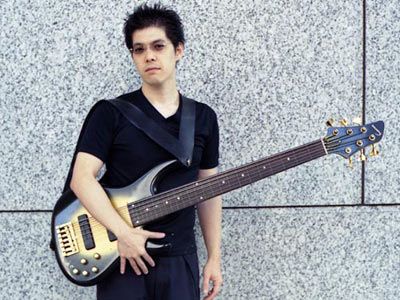 The bass we have here has a particular body shape that is attractive and ergonomic. The bubinga top looks great over the mahogany body. The maple neck has a rosewood fingerboard with dark coloured fret lines to help you play in tune.
The pickups are Bartolini USA, with a Single Coil at the neck, and a splittable Humbuker at the bridge. Actually, the Bridge pickup comes with a 3 way switch that lets you select:
- Both coils in parallel (great Musicman sound)
- Bridge side of the coil (tight Jaco sound)
- Neck side of the coil (deeper sound, but still with a lot of definition).
The onboard 3 band EQ matches the pickups really well, and allows you to get those trademark highs from the Bartolini pickups, as well as adding a low en boost when needed.