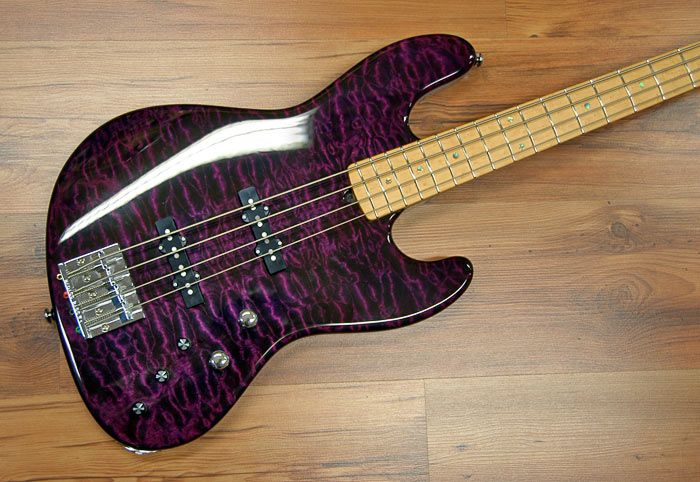 Here's a great bass from Suhr Guitars.
For those of you who are not familiar with John Suhr, here is some background.



John started his building career some 35 years ago in New Jersey. Searching for the perfect tone during his bar band days, he began building his own instruments. In the early 80's John started working for Rudy Pensa at Rudy's Music Stop in NYC. It was during this time that the "Pensa-Suhr" guitars were born. John built guitars under the "Pensa-Suhr" brand for Mark Knopfler, Eric Clapton, Peter Frampton, Lou Reed, Bill Connors, Steve Stevens, Reb Beach, Pat Thrall, Little Steven, Victor Bailey Pensa-Suhr Bass, Chuck Loeb, Eddie Martinez (Robert Palmer) and many others.

With an obsession for tube amp design, John left NYC to work with Robert Bradshaw in 91' and designed the CAA 3+ and 3+SE tube preamps and CAA OD100 amp with Robert Bradshaw. Four years later John felt his original calling and accepted a job as Senior Master Builder at the Fender Custom Shop. There he built custom guitars to order and was involved in R&D for new product development. His clients included and still include Michael Landau, Scott Henderson, Doug Aldrich and Peter Frampton.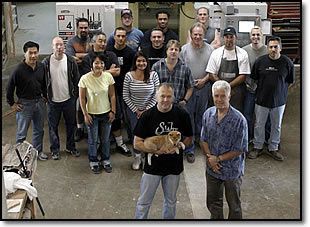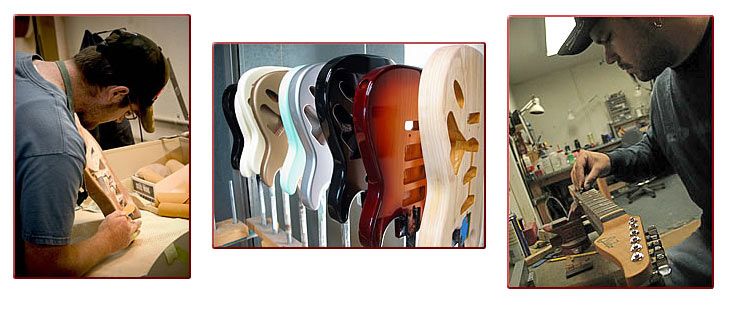 Making his true dream a reality, John Suhr opened up his own small factory building custom guitars to order in 1997. Partnering up with Steve Smith whose background is in CNC programming, John finally had total control over the entire process of building the ideal electric guitars and basses. From picking out the lumber to cutting the bodies and necks on the in-house CNC machines to painting and finish work to winding John's own-design pickups to final assembly and set-up, John was now able to oversee every aspect of the guitars being built with the highest quality standards possible and unflinching attention to detail. Other master builder colleagues of John's at the Fender Custom Shop soon joined John to build a strong nucleus of master craftsmen and the company has continued to grow to where it is today in 2006 – building 80 custom instruments on a monthly basis.
Although there are more guitars than basses in Suhr's catalogue, they've been offering their Classic J Bass since 2003, based on familiar models from the 60's and 70's but made with an amazing attention to detail and quality.
Suhr's pickups are made in house. This allows them to control as many aspects of the process as possible. They have a clear idea of the sound they're after, and in this case they have installed a set of quiet single coild pickups wired to an active 3 band EQ that allows this bass to go from a traditional and warm sound to a modern thump perfect for slapping.
The swamp ash body comes with a gorgeous quilted maple top. The neck is made from maple, and the birds eye fingerboard comes with abalone front and side dots.
The Badass bridge is also responsible for the lively acoustic response.
The bass is remarkably light, weighin in at a mere 3'9Kg.
Of course there's a long list of options when ordering your Suhr bass, and we'll be delighted to guide you through the process.
Some examples of Suhr basses.

Suhr Classic J
Suhr Classic J

http://www.suhrguitars.com/