1x10", 30w RMS, MADE IN USA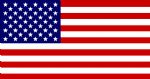 This is Ampeg's smallest combo, but it packs all the classic sound that you've come to expect from this American brand. With a single 10" speaker and a 30W RMS power amp section, this amp is more than enough for home use, and even small/acoustic rehearsals. The built in "Contour" switch boosts the Lows and Highs for a great slap sound, and the 3 band EQ lets you fine-tune your sound.


There are inputs for passive and active basses, and also a practical RCA input for external sound sources such as a CD, mp3, rhythm machine, etc. There's of course a headphone output for you to enjoy the Ampe sound late at night (your neighbours will love this) and also a line output that you can use to record (the preamp section of the BA-110 will give you the classic Ampeg sound on tape) or to run an external power amp and cabinet for larger venues.