1100W at 4 Ohms, classic Ampeg sound and powerful EQ. MADE In USA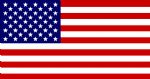 So you've searched high and low for the perfect bass amp, and have all but given up, because your dream amp is maybe just that, a dream. You know, the one with a zillion watts, and gobs and gobs of tone. It really does exist, you just haven't played through it yet—meet the SVT-6PRO!

Ampeg's SVT-6PRO combines all the beautiful tone of tubes with the solid-state reliability of a MOSFET output stage, to provide massive output and a virtually unlimited tone palette. An onboard 4-Band Semi-Parametric EQ section gives you +/-18dB of adjustment per band, so you can dial in even the most subtle tonal nuances. And the power amp section delivers a whopping 1100 watts RMS at 4 ohms! SVT-6PRO also features built-in Compression at the input stage, and a Tube Voltage control for adjusting the response of the power amp driver tubes.

The SVT-6PRO is designed for the serious player who demands the ultimate tone-shaping machine, in a convenient, high-powered, rackmount package. Just ask Tom Hamilton (Aerosmith), Justin Meldal-Johnsen (Beck/Ima Robot), or Garry Beers of INXS, and they'll tell you why the Ampeg SVT-6PRO is the top choice of professional bass players the world over.
RMS Power Output (8 Ohms): 750-Watts
RMS Power Output (4 Ohms): 1100-Watts
Preamp: Tubes (2 x 12AX7)
Driver Tubes: 2 x 12AU7, 2 x 12AX7
Power Amp: Solid State
Tone Controls: Bass and Treble
Mid Tone Control: 4-Band Semi-Parametric
Ultra Low/High Boosts: Yes
Balanced Line Out: Yes, Pre/Post with Level and Ground Lift
Effects Loop: Yes
Preamp Out/Power Amp In: Yes
Dimensions (W x H x D inches): 19 x 3.5 x 15
Weight: 41 Pounds
Note: this is our last "Made in USA" Ampeg SVT 6 PRO head.

Please note: items included in the Outlet section might show some minor wear and tear sings from being in our exhibition for a while. These are just cosmetic issues. The performance of the item is not affected by this at all.
Ampeg SVT 6 PRO -Made in USA (B Stock)
Availability: Inmediato
Ampeg SVT 6 PRO -Made in USA (B Stock)

http://www.ampeg.com/