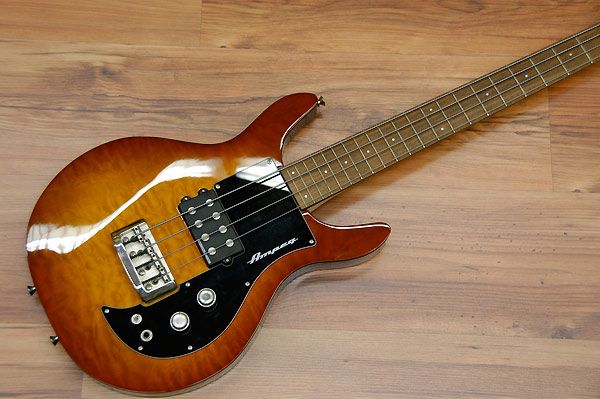 Here's a very interesting bass: an Ampeg AMB-1, It is a reissue of the mythical Dan Armstrong bass from the 70's with clear lucite body and two interchangable pickups.


The updated version comes with a lightweight basswood body and a gorgeous quilted maple top. The short 30" scale has been kept, as well as the 24 fret rosewood neck with unrestricted access to the highest notes.
Unlike some other short scale basses, the E string is loud and strong.

Ampeg wanted to give this bass a professional modern sound that could be used in lots of different situations, so they have chosen a wonderful Seymour Duncan/Basslines SMB-4D Music Man-type humbucker. you get Master Volume and Tone, and the miniswitch allows you to go from Parallel (typical Singtay sound) to Series (serious rock sound and hotter output)
The"high mass" bridge allows top load or through the body stringing, so you can choose between a fast attack or more sustain and higher tension. Through the body stringing also alows the use of standard 34" scale strings.

To sum up: a lightweight, easy to play, great sounding beautiful bass.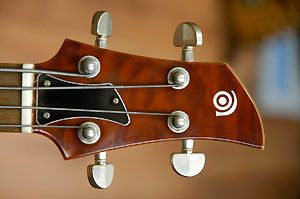 This is an ex-demo instrument. There are a few minor scratches on the pickguard, but that's all. The bass comes with fresh strings.