This is a great preamp that you can use
- To record directly to a desk. Get all the sound from a classic Ampeg head

- As the "brain" of a new rig with a power amp and cabinet
- Connected to the Power Amp In jack of your head or combo, getting a new sound from your rig.

MADE in USA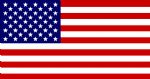 (from Ampeg.com):

The SVP-CL all-tube preamp is based on the preamp section of the '70s era SVT tube head. The signal path through the (2)12AX7 and (2)12AU7 tubes accurately replicates the original 12DW7 tube design. The 5-position Ultra Low control allows you to fine-tune your tone in the range from 600Hz down, as shown below.
1 Off – flat frequency response
2 Sub Cut – reduces frequencies below the bass range to protect the speakers (-3dB @ 30Hz)
3 Low Cut Classic – provides a low cut equal to the original SVT (-3dB @ 200Hz)
4 Ultra Low Classic – contours the sound to emphasize the low end, just like the original SVT (-20dB @ 600Hz)
5 Ultra Low Modern – provides a substantial low end boost (+9dB @ 30Hz)

Simple, clean, unmistakable Ampeg tube-tone, all in a single rack space. Team the SVP-CL with the SVP-1600 for a stunning 1600 watt stage rig that takes no prisoners.
• Mute Switch with Tuner Out
• Bright Switch
• 5-position Ultra Low
• 10dB Pad Switch
Note: this is our last "Made in USA" Ampeg SVP CL preamp. This unit has nothing to do with the new Ampeg amps, which are manufactured in Vietnam. The american amp has more effective power, better sound and is overall better built. Ampeg have closed their factory in the U.S.and are now producing ALL their amps in Vietnam.
Don't miss the chance to buy a great amp that won't be available anymore anywhere else.
Ampeg SVP CL (Made in USA)