MARLEAUX CONSAT CUSTOM IV

This is our first Marleaux 4 string bass, and won't be the last!
Not just a gorgeous bass with a jaw dropping Olive Ash top, but also an amazing 4 string bass that really performs.
Selection of pictures from the Frankfurt Musikmesse 2009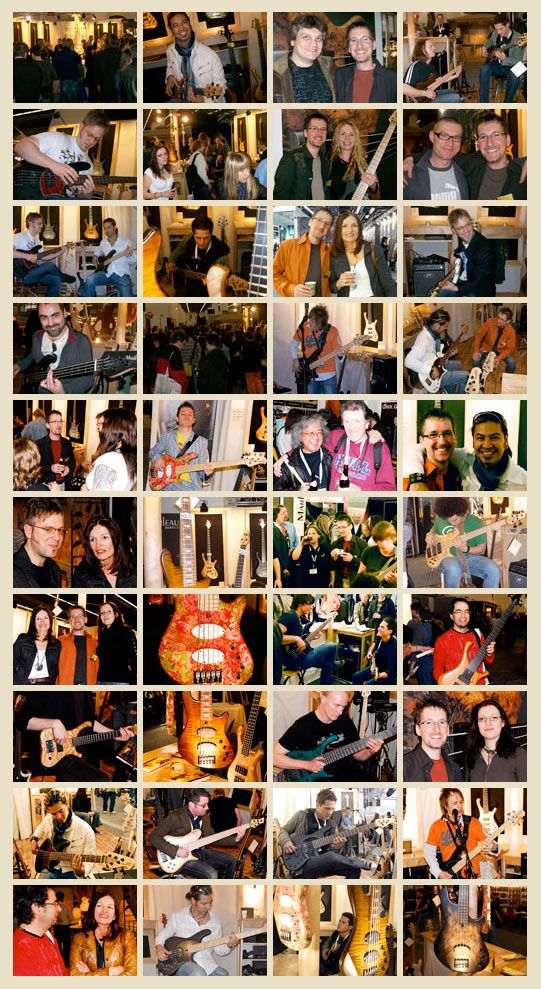 The body is made from Swietenia mahogany, a lightweight variety of this wood with excellent acoustic properties. The top is a gorgeous piece of Olive Ash. Simply beautiful

The Neck Thru construction ensures both excellent sustain as well as unrestricted access up to the 24th fret. This is one of those rare cases where you actually get the best of both worlds. Some neck thru basses lack attack and clarity, but this is not the case here at all, showing an excellent percussive quailty.
Two specially wound Delano pickups are used on this bass, an the circuit is Marleaux' own ultra quiet 3 band Active/Passive unit. Boost the Highs to the max and see how little "hiss" this adds, then compare it to ANY other bass… Amazing.
This instrument bass has an amazing Dynamic Range, which allows you to get excellent results from the lightest pluck to the heaviest touch. There's a percussive qualilty to it that is seldom found in neck thru body basses, so what you get here is a perfect marriage bwetween sustain and lively attack.
Play any line or use any technique you can think of, and you'll be rewarded with a true professional sound that seems to be easier to play on this bass than on many others. When a bass makes you sound (and play) better, you may have finally found what you've been looking for all your life. We have lots of High End basses in the shop, and we warranty you'll have to spend 3 times more to get this performace. Enough said!

The traditional 34" scale and well designed body design mean you will immedately familiar with it.
The ETS bridge is solid and allows for 3 way adjustment (height, intonation and string spread). Schaller straplocks are included. En modo pasivo este bajo ya suena increíblemente completo, lleno y nítido, lo cual da una idea de lo acertado de la construcción, selección de maderas y electrónica. El modo activo te permitirá tener un segundo sonido a mano para un solo o para otras técnicas.
Details (click to freeze the image, then click again to restart the slide show)
Marleaux booth at the Frankfurt Musikmesse 09 (click to freeze the image, then click again to restart the slide show)
Marleaux Consat Consat Custom IV